The Dark and Bright Side Of Honda Livo 110 – A Bike Perfectly Suitable For The Indian Roads
Honda completely revolutionized the bike and scooter market in India. It changed the way other brands look at the industry. Thus, it has gathered goodwill among consumers that very few brands have. Their new bike Honda Livo 110 is what each of us would love to ride. Its impressive design along with economical pricing and a stunning mileage is what makes the bike an ideal choice for Indian riders. Even for the road conditions we have, a bike like Honda Livo 110 is perfectly suitable. If you are looking to buy the bike, you would love to know about its pros and cons before going ahead and purchasing the bike, below is a list of them.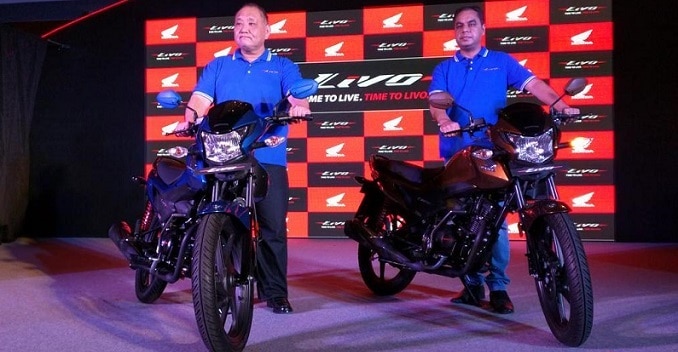 Pros of Honda Livo 110
Below are the major advantages of Honda Livo 110 that has made it so successful in a huge market like India.
Design and Style
At this price range, the design and style of the bike looks great. It slightly resembles the other bikes in the Honda family but is given a fresh overall look. Although the bike is positioned in the entry level segment, the design is way better than the other competitors of the bike.
Engine and Performance
The engine is similar to Honda's other 110 cc bikes which is pretty good. The engine is a 109.19 cc which generates 8.2 BHP @ 7500 rpm and 8.63 NM @ 5500 rpm. There is a 4 speed manual transmission gearbox which is a little underwhelming but the engine is powerful enough for a bike of this price range.
Brakes and Suspension
The Honda Livo 110 is equipped with an optional disc brake for the front wheel and has a drum brake for the rear wheel. There is no combination braking system that Honda is quite famous for but the braking and suspension is good enough for your daily ride.
Shades
There are six different color options available for the Honda Livo 110 – Athletic Blue Metallic, Sunset Brown Metallic, Pearl Amazing White, Black, Imperial Red Metallic and Matte Axis Grey Metallic. For those who are looking for various shades will love to explore all the colors and choose the one they like.
Cons of Honda Livo 110
Along with the various pros of Honda Livo 110, there are some cons in the bike which you can see listed below.
No 5th Gear
For a bike of Honda Livo 110's caliber, everyone had expected a five shift gear box but people were disappointed to see only four. This is a 110 cc bike and a fifth gear would have been appreciable. However, there might be a new model by Honda that includes a fifth gear in the bike.
No Digital Meters
We all are inclined towards technology and newer advancements in whatever we purchase. In the Honda Livo 110, you will miss a pair of digital meters which could show you valuable data while you are riding. A digital meter looks way more stylish and impressive than the analog ones.
The Last Words
These are the various pros and cons of Honda Livo 110, which definitely seems like a bike specially made for the Indian roads and consumers. It is priced economically and looks good too. You can buy this bike if these advantages are your priorities. Although the bike can be a little disappointing for those who are looking for a fifth gear or a digital meter, rest of everything is quite great. Measure these pros and cons and make a final decision on the bike you want to purchase.