4 Mistakes New Bikers Do And You Must Avoid
Bike riding is fun and is also healthy and allow you to remain fit and active but if you are new to bike riding you should not be jumping too quickly to know everything at once. There are many road bikes for beginners for example for beginners, for racers etc. and here are the things you need to avoid as a beginner to make your bike riding experience smooth and amazing:
Trying to be a speed guru:
Do not getting too excited when you get your first bike as people get carried away and give themselves fatigue after cycling too much or too fast everywhere. First get yourself familiarized with the type of distances and road shapes and the speed to be maintained and better to warm up before you go for very fast speeds and continuous biking rides.
Not giving attention to your comfort:
You really need to test a bike before your purchase so that it perfectly fits your body position i.e. you are able to reach the handles and the paddles without extra effort and the seat height is optimum. If the bike is not fitting to your body size, then may be it is not the right size for you and you need to try another size of the bike until every part fits perfectly in your reach to ride the bike smoothly.
Setting your bike seat to low:
If you have just started to ride your new bicycle and have also experienced pain in your front knee then it is a clear sign that the position of your seat is too low which is the reason why you have the need to under extend the stroke of your pedal. You can get an idea about your right seat height if at the bottom of the pedal stroke; your knee is only slightly bent. Also do not go for the bike with low seat when buying for a bike only since you look cool as comfort is the most important thing.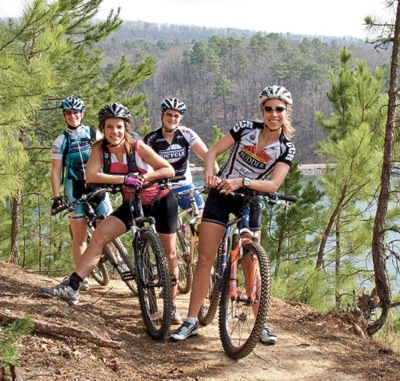 Ignoring how gears work:
Sometimes when people get a bike for the very first time, they are only focused on riding the bike without giving importance to the gears of the bike, which can help you in various speeds and plain surfaces. Thus you need to learn how to shift to various gears for the best biking experience.