Tennis Winning Records
Every sport has close contests where players play as a one team and fight for their team victory. In the history of the tennis there has been amazing contests where players were determined, focused and have fought for their victory. This is the passion of the tennis game that shows the game is played in highly true spirit where players struggle for every point and bring the best of their abilities in front of thousands of people.  Tennis is a game which is played in different countries and different superstars have achieved some stunning achievements in their career and their brilliance has allowed the people to enjoy the every moment of the game.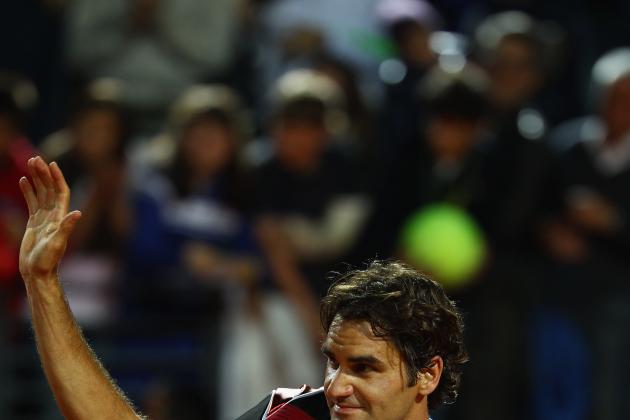 Greatest Male Tennis Players
In the game of tennis there are many players which have stunning winning records and have enjoyed a successful professional career. One great name is Roger Federer which is considered as the king of tennis. He held the world no. 1 position for 302 weeks in his career.He achieved a world record when he reached each Grand Slam Final at least five times and reached Wimbledon final nine times.  There are many predictions which are made by people during the tennis matches which are very interesting and few of them can be found on top tennis tips predictions.Rafael Nadal has been nicknamed as The King of Clay and widely considered as the best clay court player in tennis history.He holds the second position with 10,670 points after Novak Djokovic in ATP ranking and has won 14 Grand Slam singles titles
Former Tennis Players Records
American retired tennis player Pete Sampras achieved world no. 1 position on several occasion during his 14-year career.He won 14 Grand Slam singles titles, 5 ATP World Championships and 2 Grand Slam Cups. Australian former tennis player Rod Laver was ranked World No. 1 for seven consecutive seasons from 1964 to 1970 and also holds the world record of the highest number of singles title victories in the history of tennis with his 200 career titles.Björn Borg a Swedish tennis star won 89.81% of the Grand Slam singles matches and has the highest percentage of wins with his amazing 92.73% winning ratio.
World Worst Tennis Player
There are failures in careers of every player which makes very difficult for a player to recover from these failures since continues defeats can shake their confidence and mental strength. Robert Dee has been one of those players who actually faced the worst time of his life during tennis career.